Add existing users to existing teams. To add new users to a team, see Invite new user. To create a new team, see Create a team.
Prerequisites​
You have the owner or admin role.
Team and user previously created.
Steps​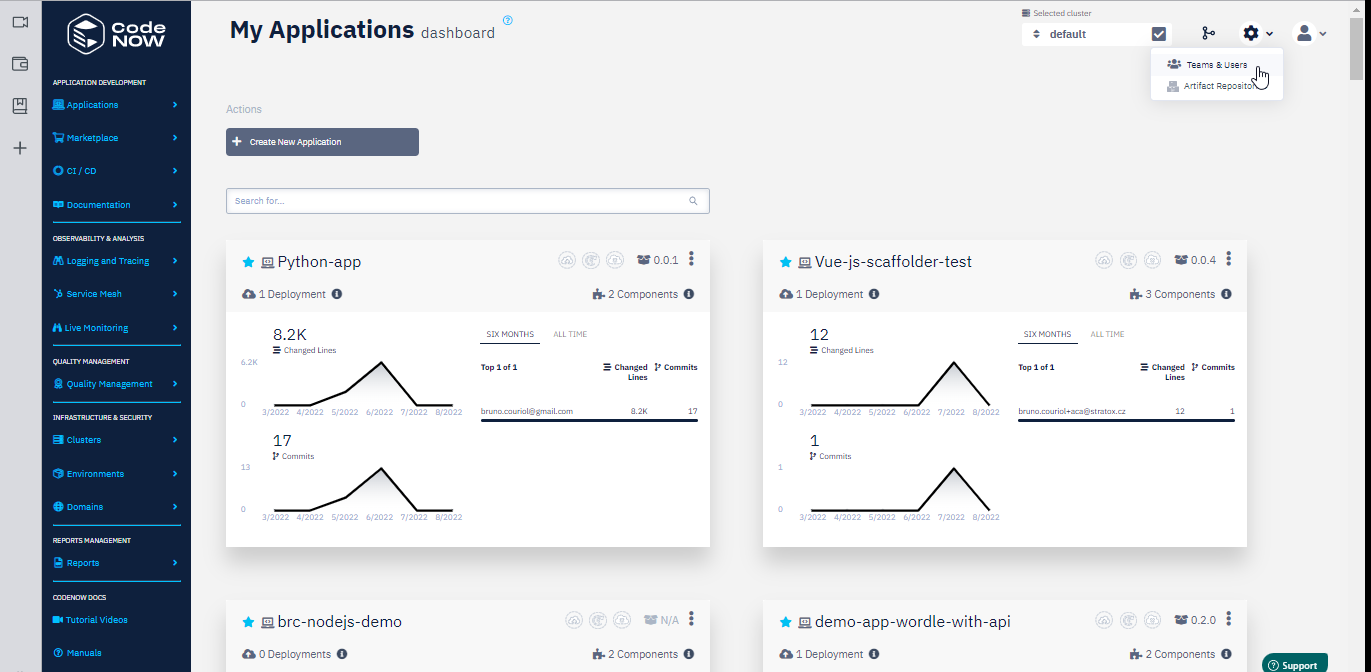 Click the settings icon and click on Teams and Users.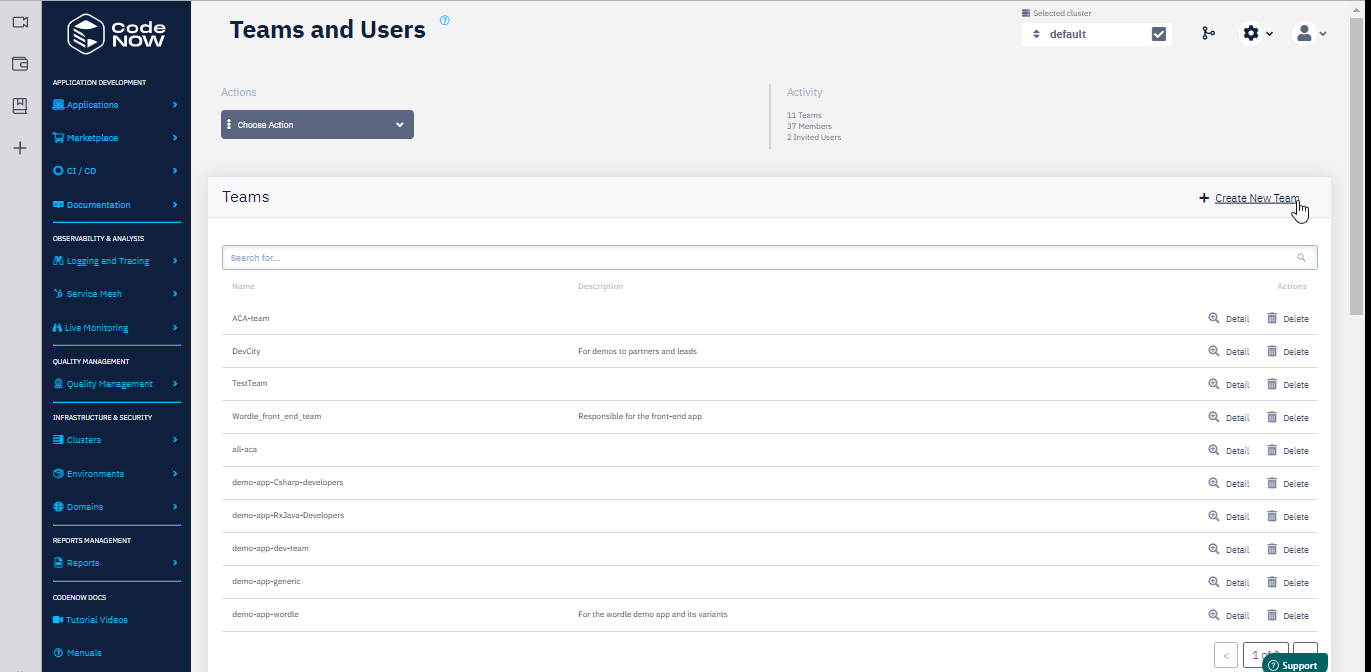 Click Create New Team.
Enter the team's details.
The team is created. Use the search field to find it.
Click detail to access the team dashboard.
Use the search field to find the user to add.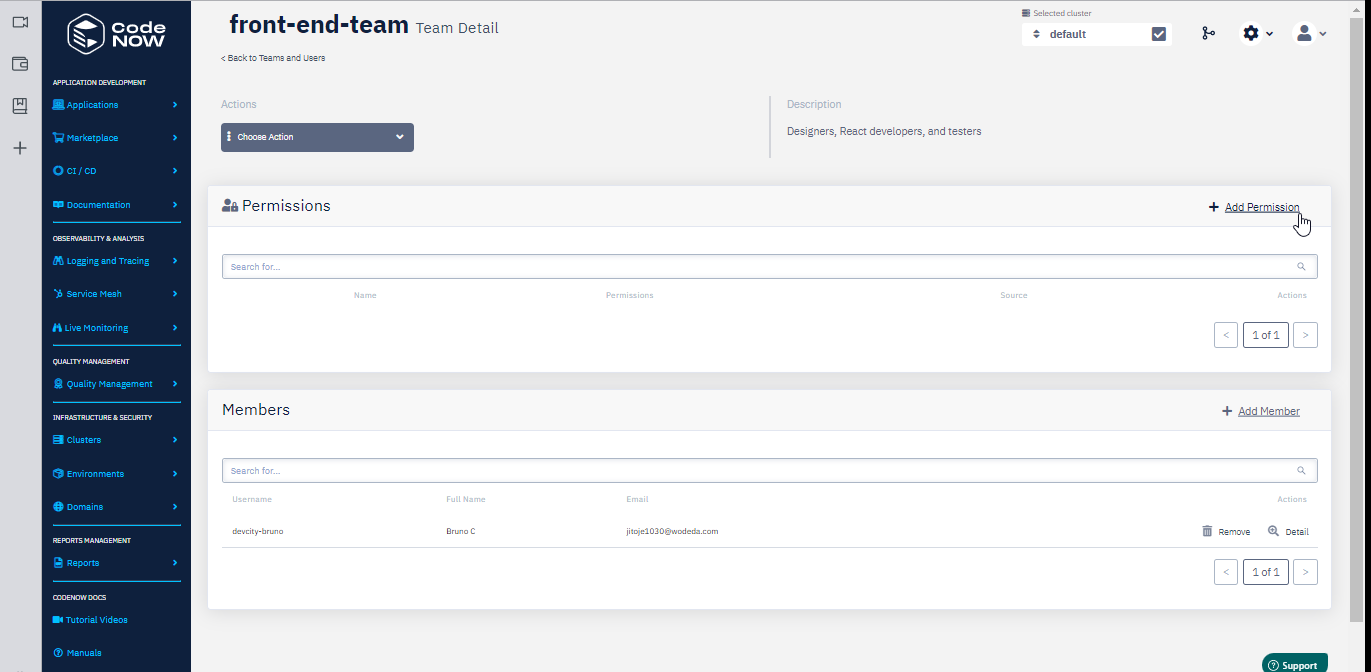 User is added!