See existing teams and users
Access the list of existing teams and users on your account with the Users and Teams dashboard. Any user with admin role can see who is participating in the account and which role is assigned to each team member. The dashboard additionally displays the list of invited users that have not accepted their invitation yet.
Prerequisites​
You have the owner or admin role.
Steps​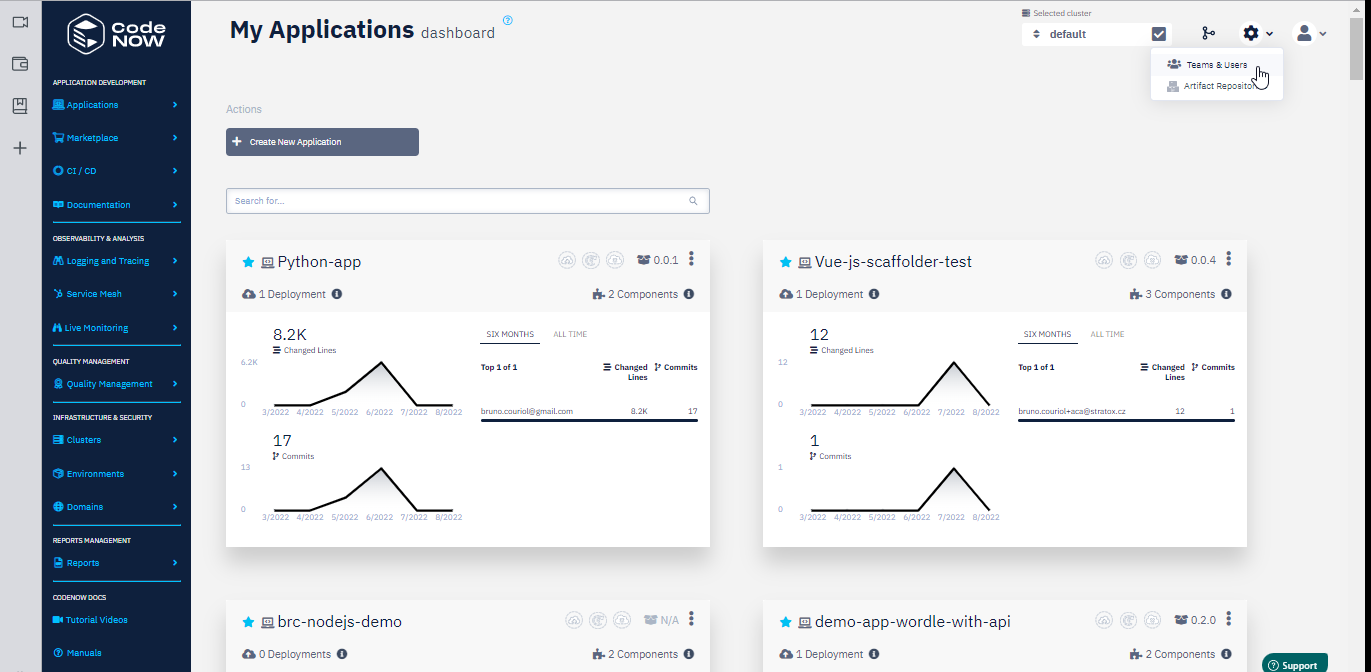 Navigate to the Teams and Users dashboard.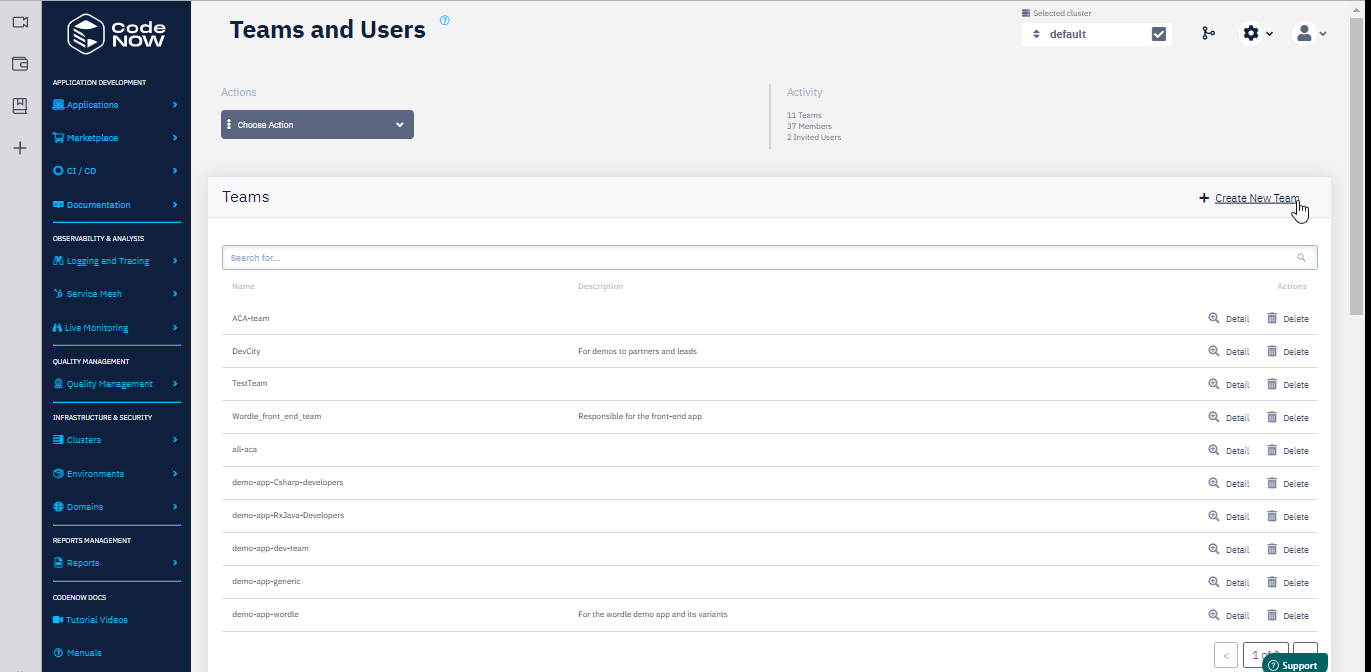 The dashboard displays the list of teams, users, and invited users.
Use the search field to find a team.
Use the search field to find a user.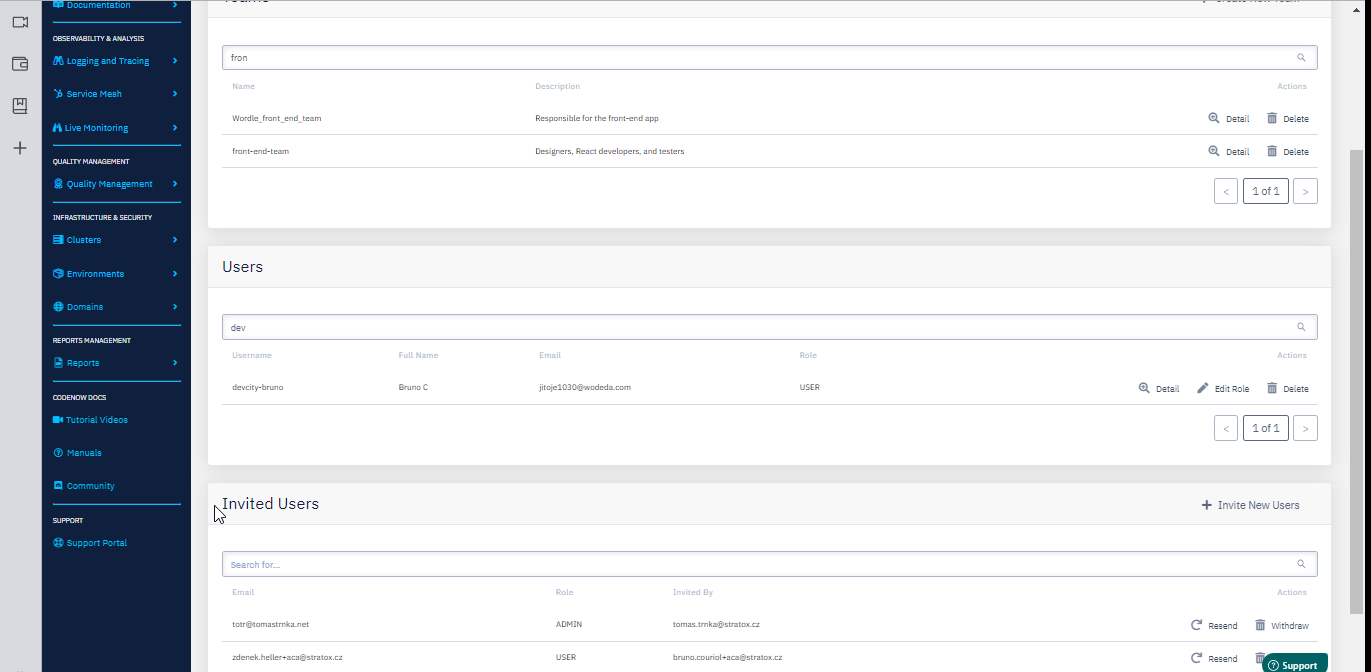 Invited users who have not accepted the invitation are also listed.