Grant/Update user permissions
Give users and teams the permissions on resource types that reflect their responsibilities in software development projects. To do so, it is necessary to have permission's editor or admin permissions on any relevant resource types. Users with the admin or owner role can thus grant/change permissions for any resource types for any user with user role. Conversely, users with the user role cannot update or delete permissions granted by users with the admin or owner roles.
For more information about the permissions required by an operation, see What permissions do I need to perform this operation? For more information about permission composition, see Permission composition.
Prerequisites​
You must have permission's editor permissions for the relevant resource.
Steps​
Navigate to the dashboard for the resource type.
Click on Permission settings.
Create (click Create New Permission), update (✎ icon), or delete (🗑 icon) relevant permissions.
The following animation showcases the steps for changing permissions related to an application: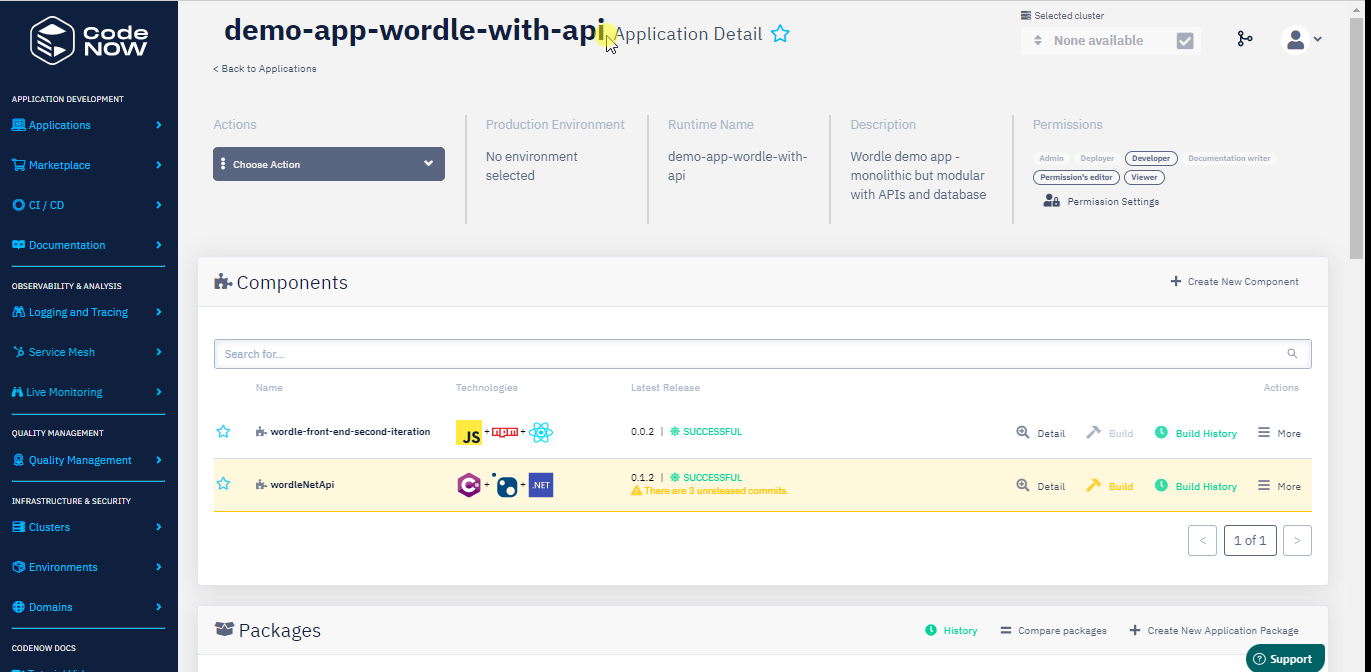 Navigate to the Application Detail dashboard.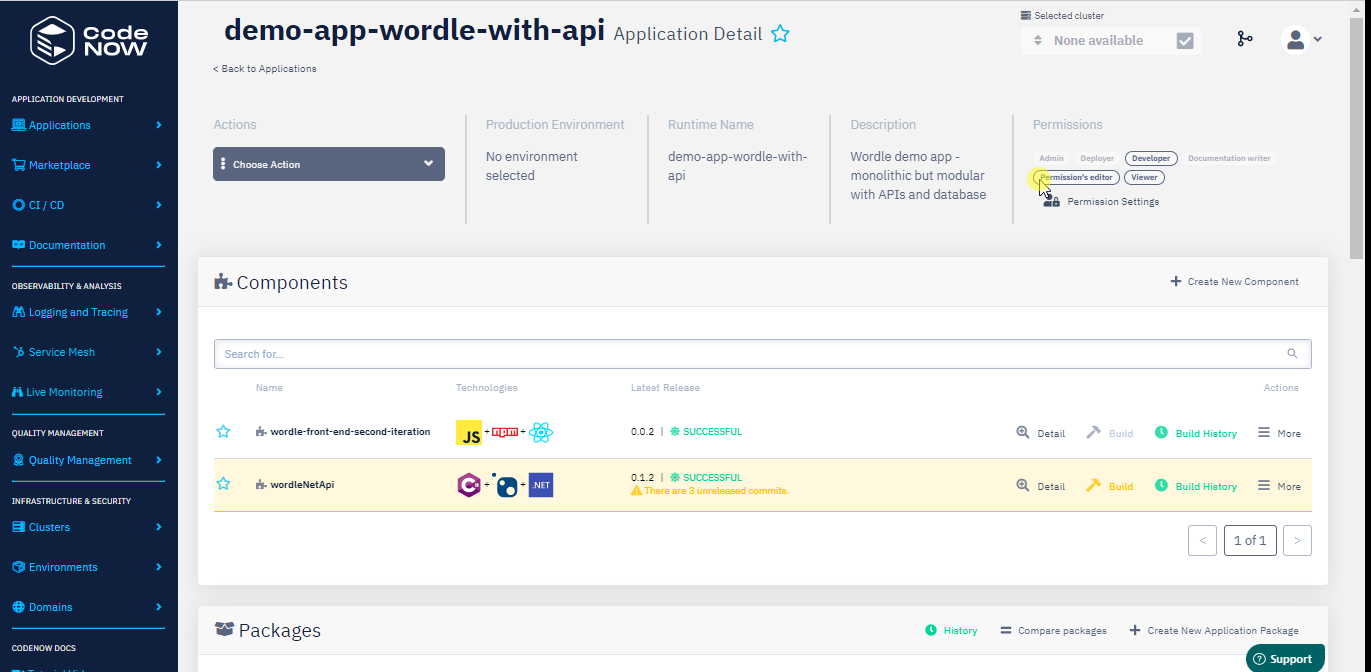 Check that you have the permission's editor set.
Click on Permission settings.
The user devcity-bruno cannot update permissions granted by admin users.
User devcity-bruno can delete the team permissions on the application.
Let's edit the front-end team permissions on the app instead.
This is how the permissions stand now.
Let's now give the Wordle front-end team admin permissions on the app.
Narrow down the list of users and teams with the search field.
You can distinguish users from teams with the left icons.
This entry corresponds to a user, the previous to a team.
The new permissions are added.