Users with the admin role and above can invite other users to participate in software development projects. Those users will receive an invitation email. Accepting the invitation leads to the user being registered to CodeNOW and being able to log into the self-service portal (SSP).
Prerequisites​
You received an invitation email to CodeNOW 😃
Steps​
Accept the email invitation.
Fill in the subsequent form.
Log into your account.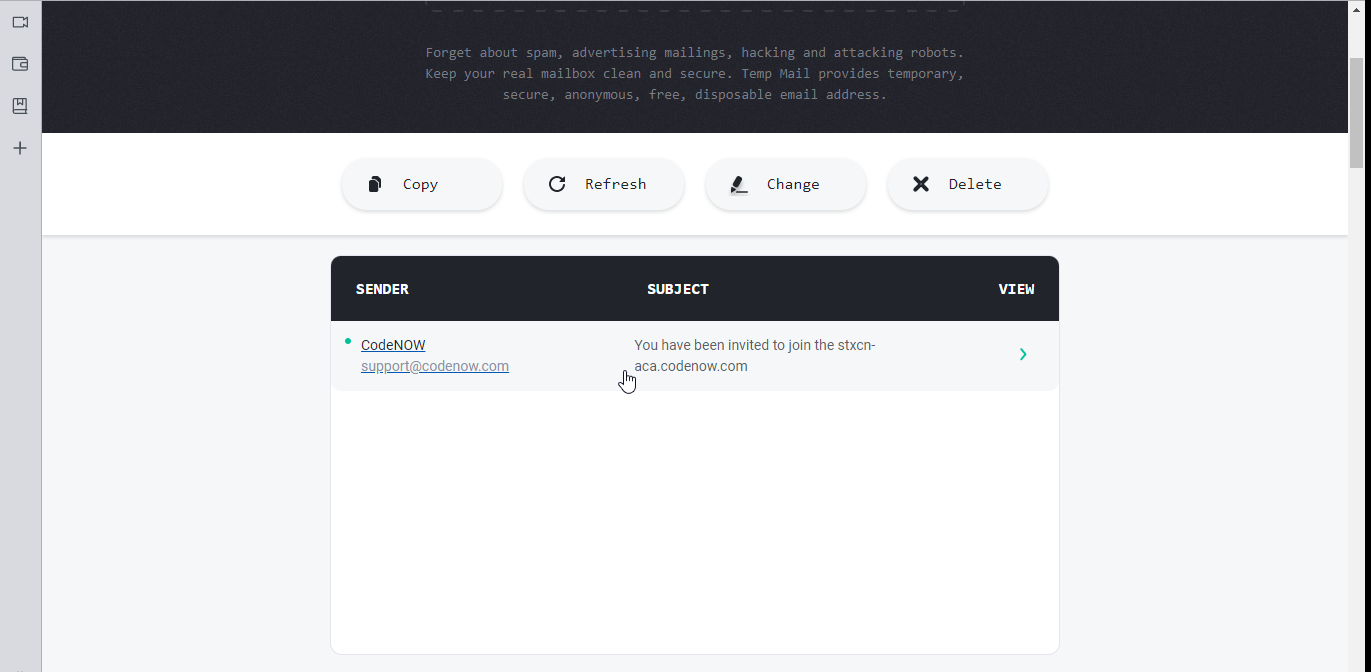 Check out your mailbox for the invitation email.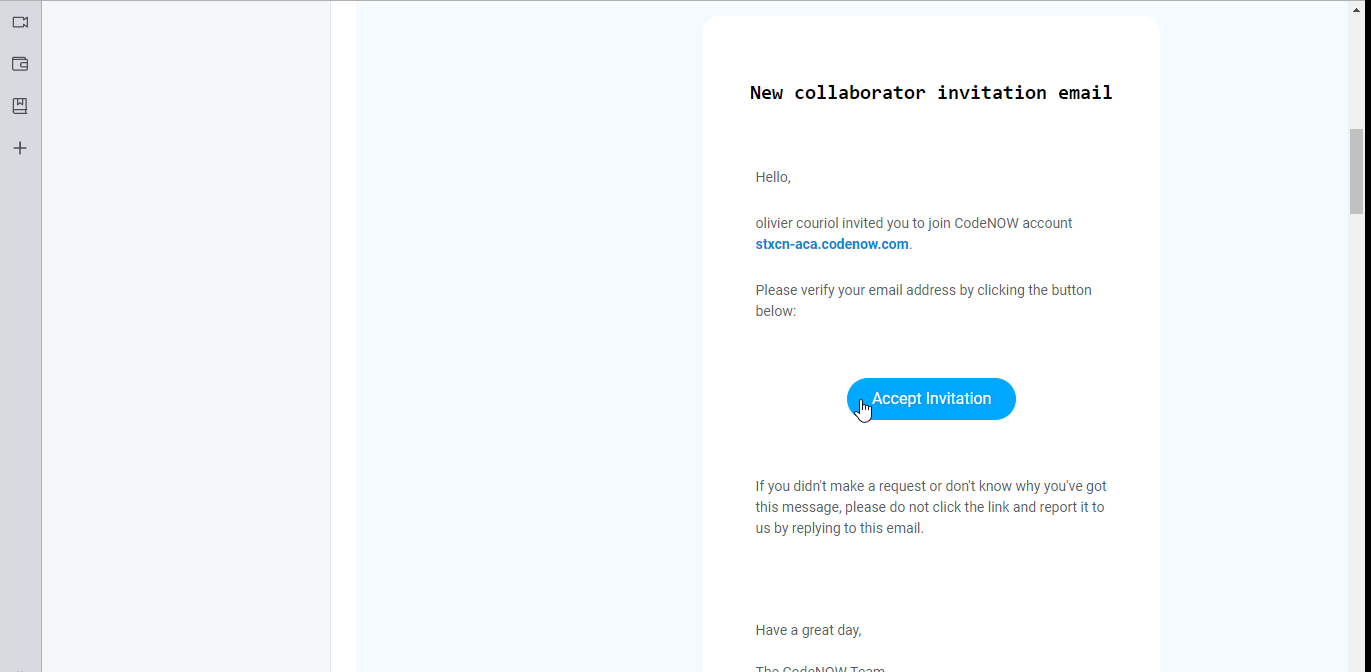 Accept the invitation.
Fill in your account information.
You can now log in with the account information you provided.