Invite a user to your account to participate in software development projects. Invited users must accept an email invitation and fill in basic account information. They can then log in to CodeNOW's self-service portal (SSP). You can revoke invitations that have not been accepted yet. To remove a user that has accepted his invitation, see Delete user.
Invited users have privileges related to their role and team. For more details about user roles and teams, see Role-based access control.
Prerequisites​
You have the owner or admin role.
Steps​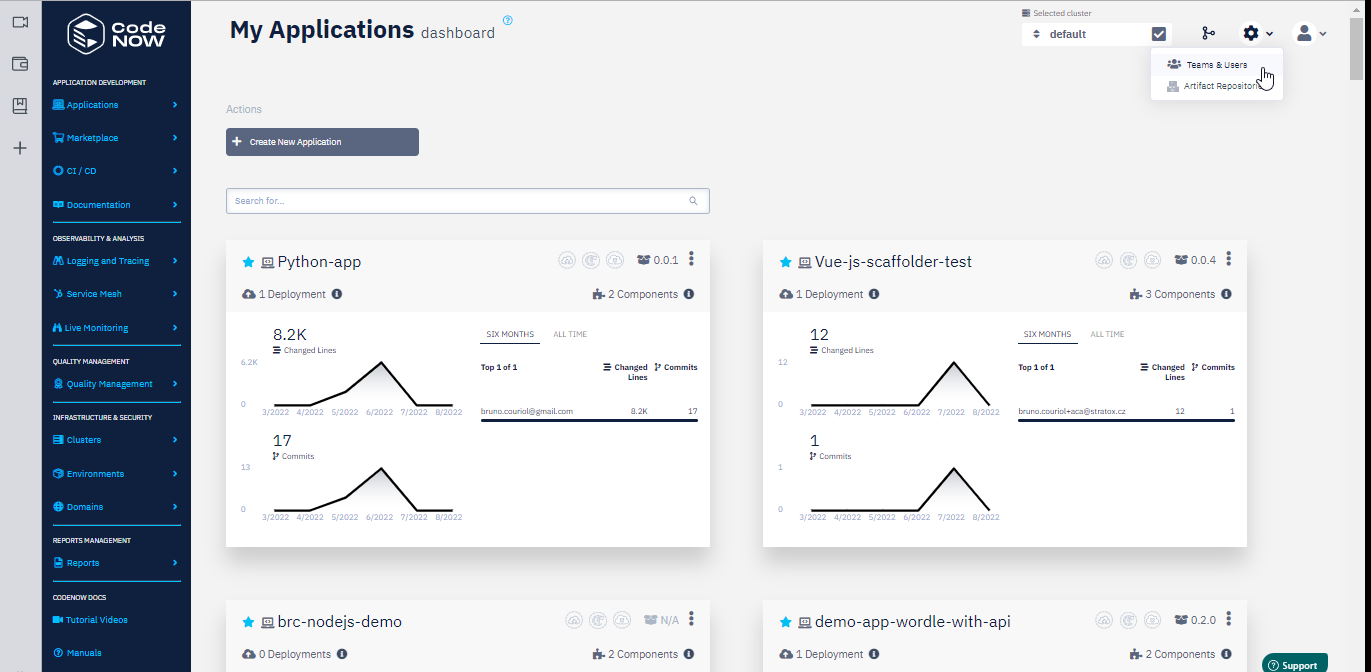 Navigate to the Users and Team dashboard.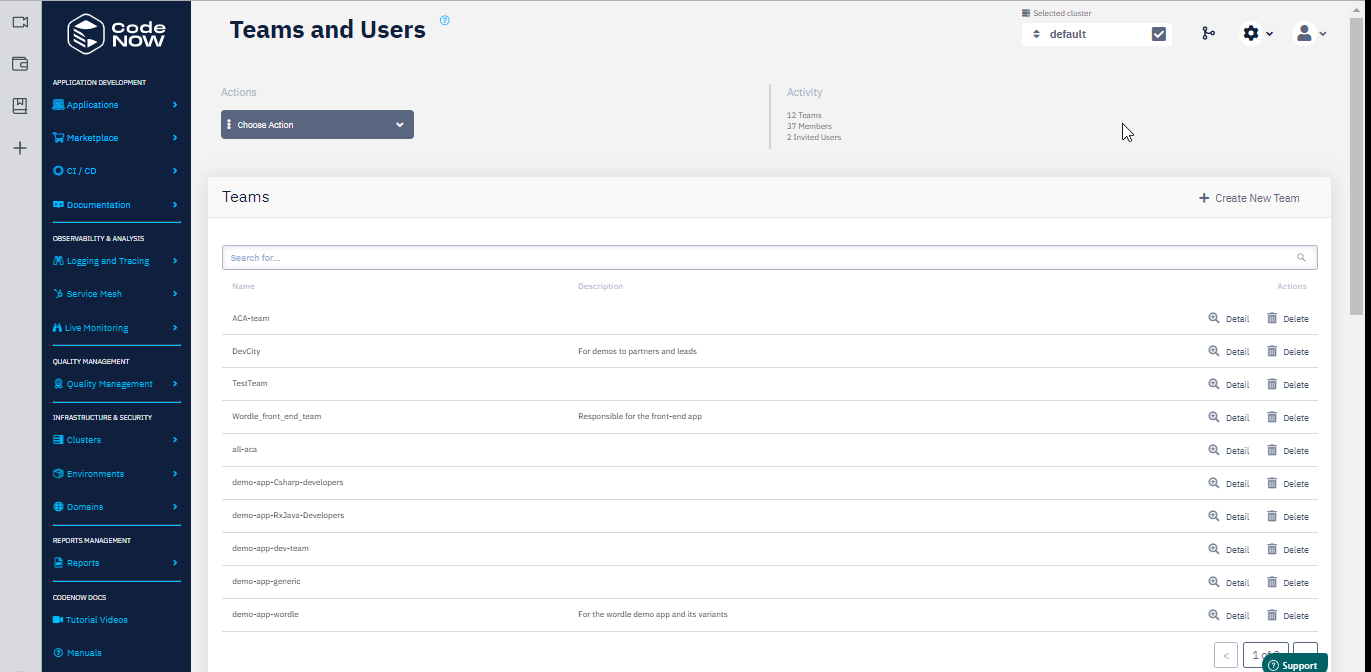 The dashboard displays all teams and users of the account.
Scroll down and click Invite New User.
Fill in the user email and role.
Optionally assign the user to a team.
Optionally continue adding other users.
The invited user appears in the list of invited users.
Click withdraw to revoke the user invitation.
Once the user accepted the invitation, he appears in the list of users...
and as a member of the team he was assigned to.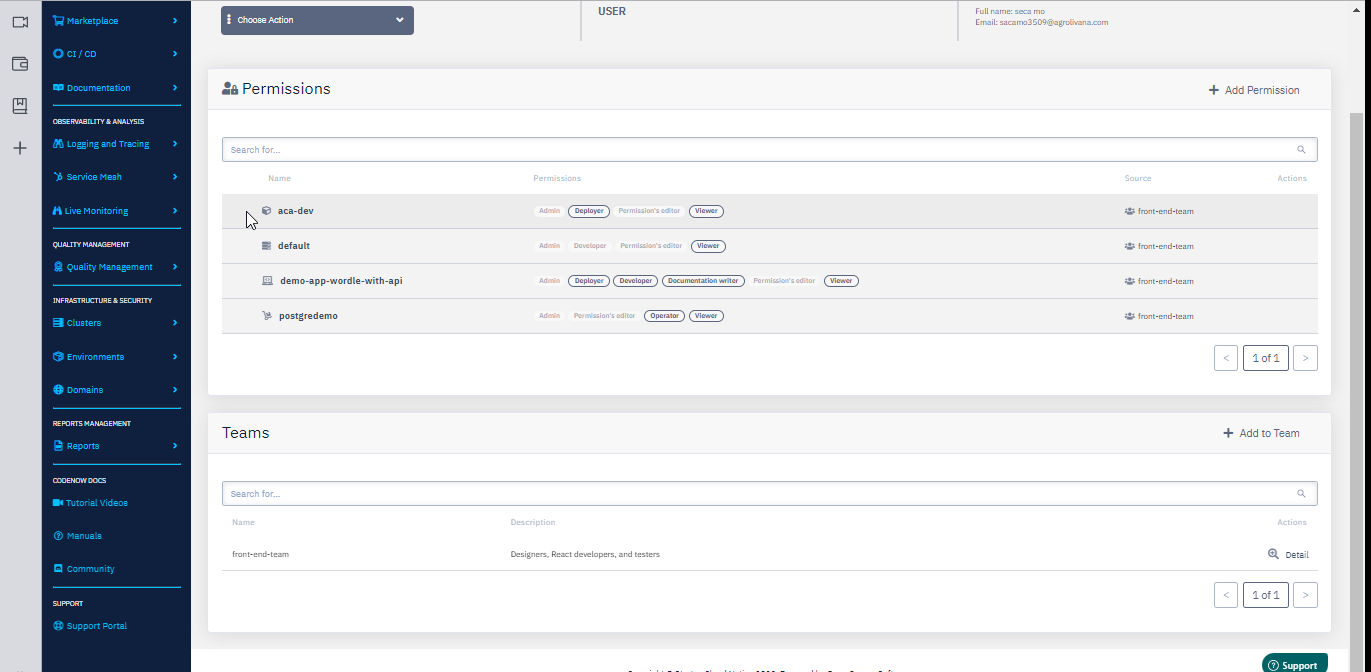 The new user automatically enjoys the permissions extended by the team.