Delete a user from the account. The user that is removed will no longer have access to CodeNOW's self-service portal (SSP). To access the SSP again, the deleted user will have to be reinvited.
Prerequisites​
You have the owner or admin role.
Existing user.
Steps​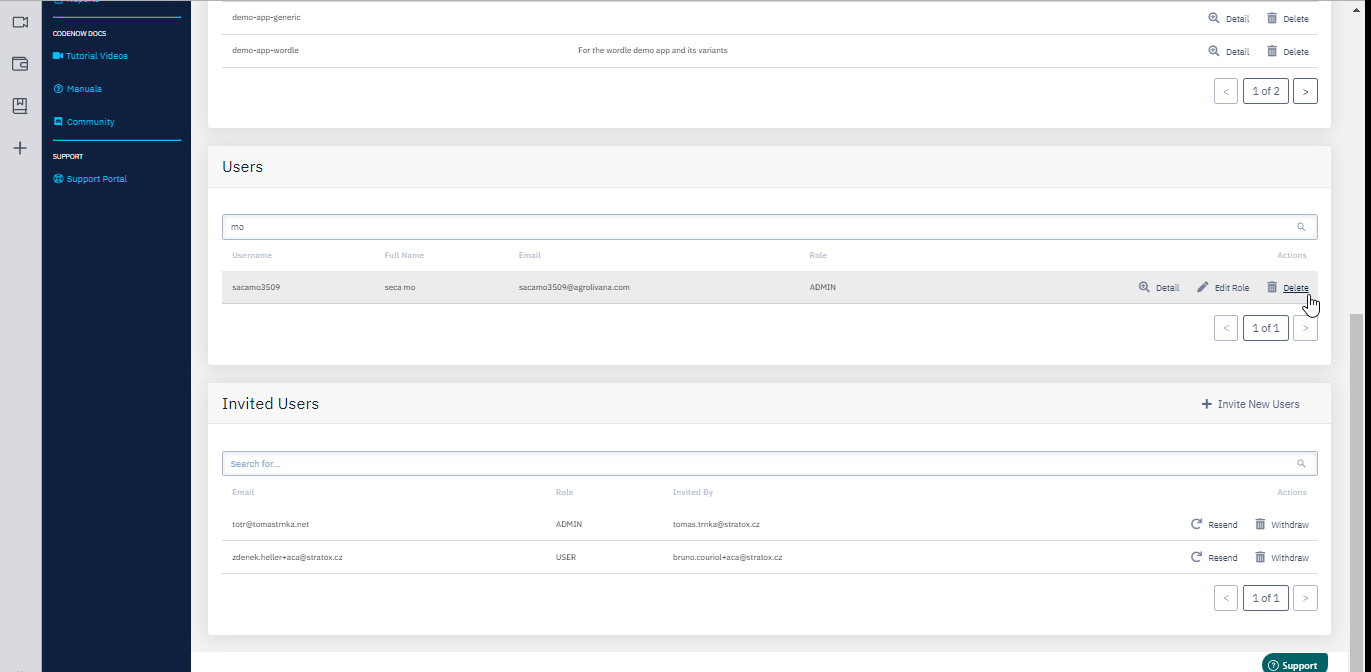 Find the user in the Users and Teams dashboard and click Delete.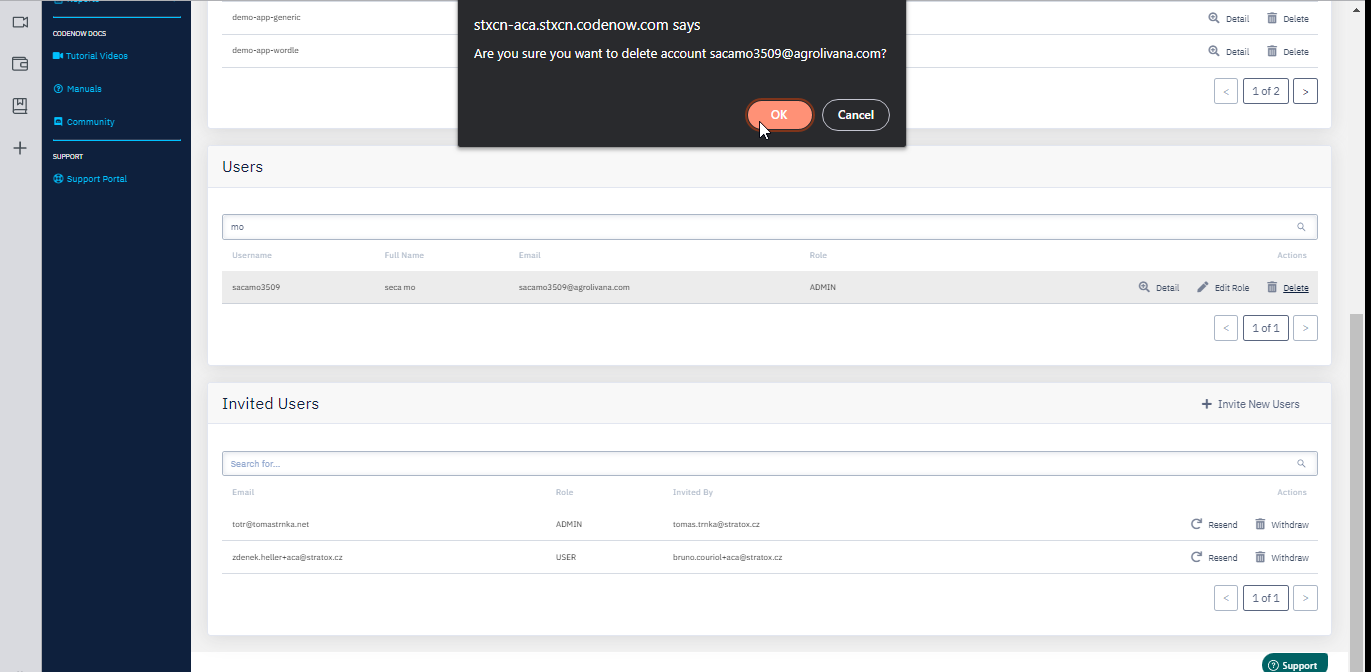 Confirm the user deletion.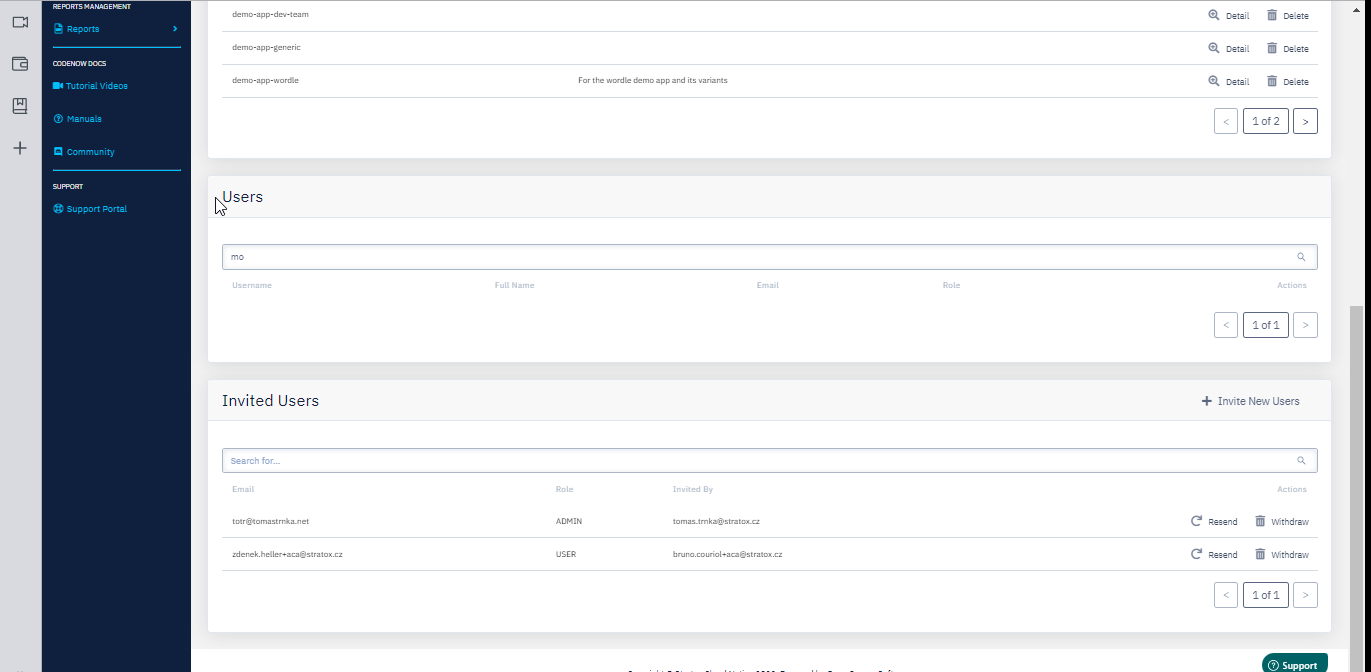 The user has been deleted.