Grant/Update/Delete team permissions
Grant, update, and revoke permissions to a team. Any team member will automatically receive the permissions on resources that are defined at the team level. To add new users to a team, see Invite new user. To add existing users to a team, see Add users to a team.
Prerequisites​
You have the owner or admin role.
Existing team.
Steps​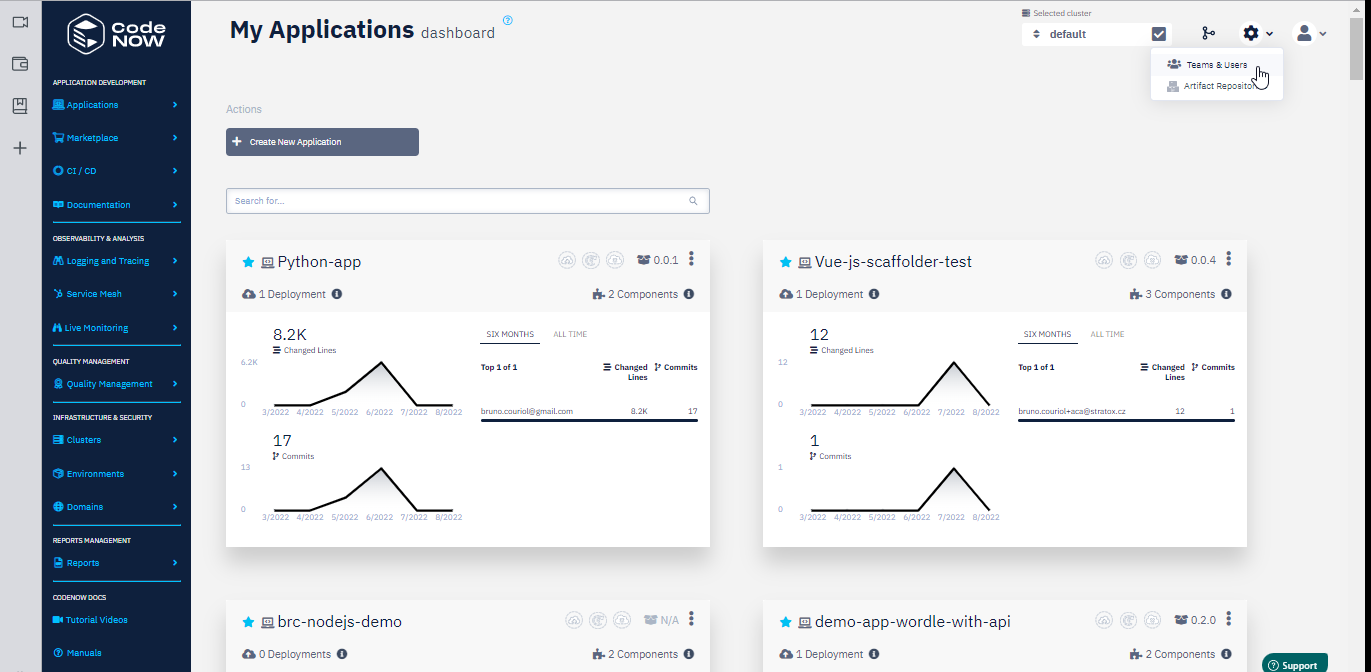 Navigate to the Teams and Users dashboard.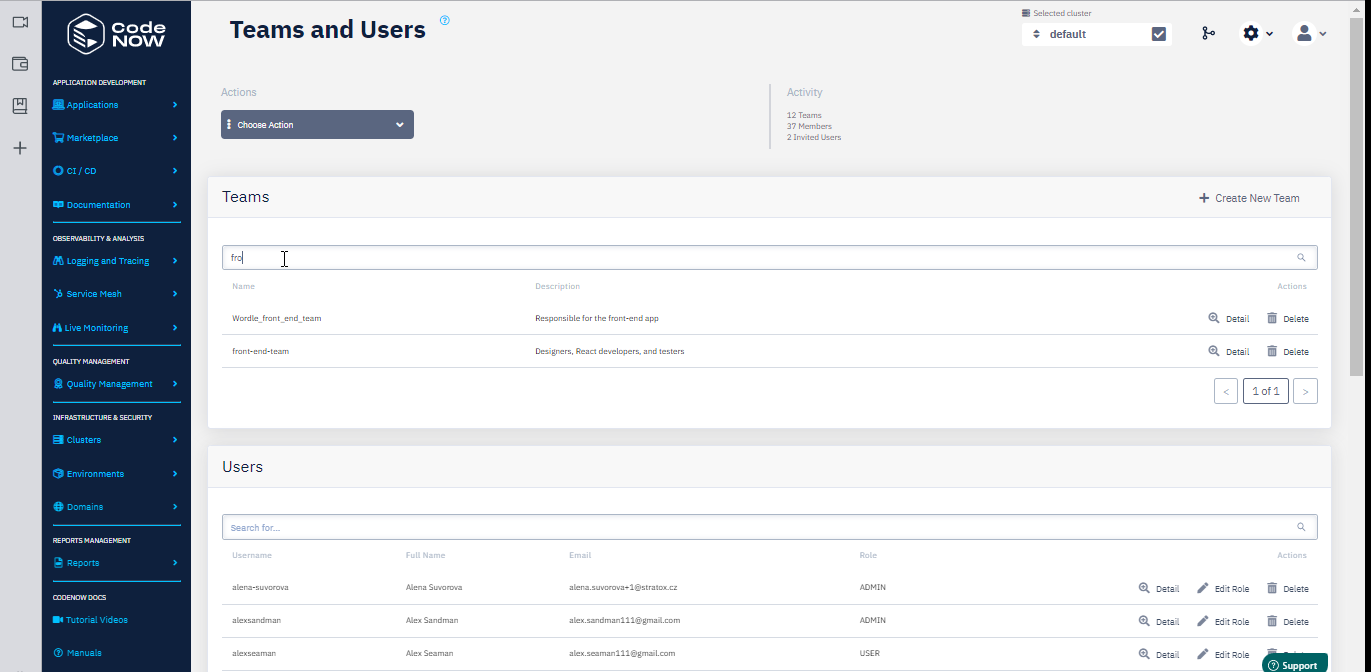 Use the search field to find the team.
Click detail to access the team dashboard.
Pick the target resource type.
We give viewer permissions on the cluster.
We give a few more permissions. The dashboard displays the final list.
Oops. Too generous. Let's revoke the permissions on the library.
Let's now update the permissions on the database (managed service).
Now, we only have viewer permissions.
Let's grant operator permissions.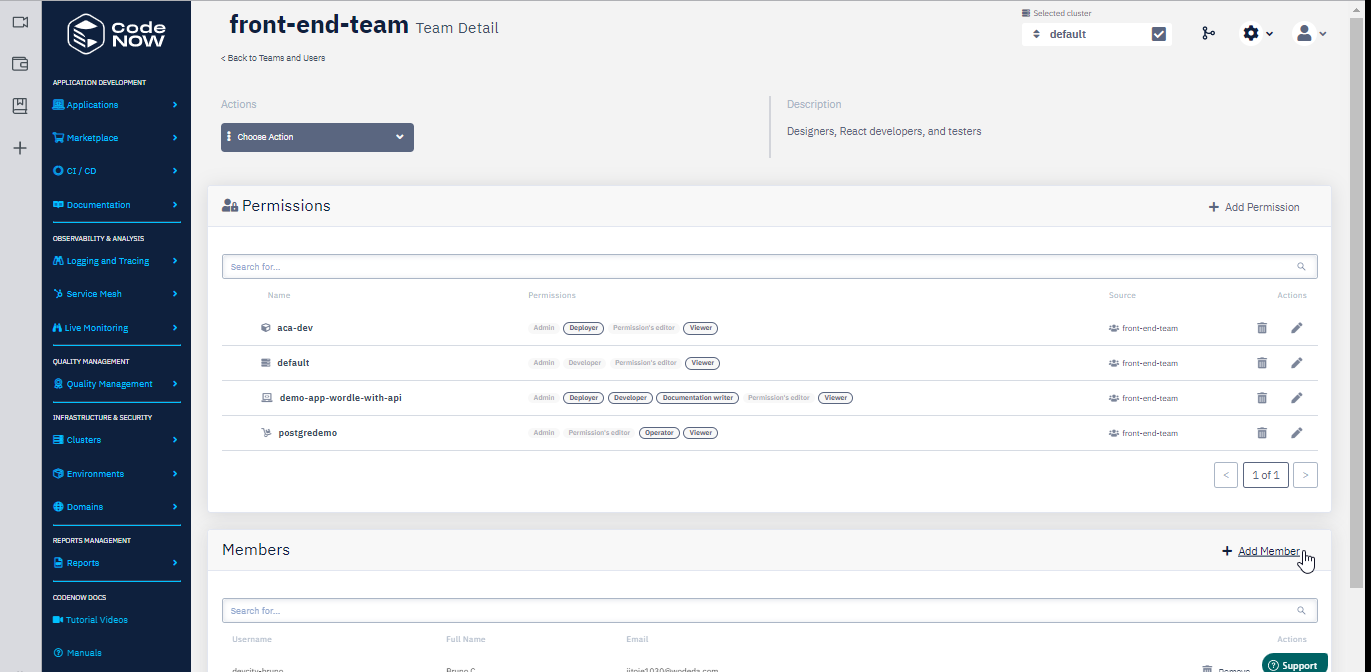 The updated list of permissions for the team is displayed.